Santa Fe MLS Statistics 3rd Quarter 2016
3rd QUARTER 2016 OVERALL HOME PRICES UP 10 PERCENTCounty Home Sales Up 8 Percent(Santa Fe, NM – October 4, 2016) Overall City and County median home sale price rose by more than 10%during the 3rd Quarter of 2016 compared to the same quarter in 2015 or from $352,500 to $389,000. City ofSanta Fe home sales remained nearly flat with 221 units sold this quarter compared to 224 in the 3rd Quarterof 2015. The City median home price rose about 6% from $289,000 in the 3rd Quarter of 2015 to $306,000 inthe 3rd Quarter of 2016. During this same period, County home sales rose by 8% compared to 2015 salesjumping from 190 units in the 3rd Quarter of 2015 to 205 this quarter.
Condo and townhome sales nudged down by around 5% during the 3rd Quarter of 2016 for a total of 118units sold compared to 124 in the 3rd Quarter of 2015. However, the median price of condos and townhomesrose by 10% from $246,250 in the 3rd Quarter of 2015 to $271,750 in 2016. Overall land sales fell from 56 inthe same Quarter of 2015 to 41 this quarter. Days on Market for overall home and condo sales was down14.8 percent to 127 days.
Inventory of homes for sales rose nearly 5% from a total of 1,805 in the 3rdQuarter of 2015 to 1,891 this quarter. Housing affordability remained strong at an index of 98% of what isnecessary to qualify for a median-priced home under prevailing interest rates."With inventory hovering around an 8 month supply, it will be difficult to sustain sales increases as we moveforward in year-over-year comparisons," stated Gary Bobolsky, 2016 President of the Santa Fe Associationof REALTORS®. "In a market twist, continuing low interest rates may encourage sellers to refinance ratherthan selling contributing to the lower inventory."The median sales price is determined from only those sales listed on the Santa Fe Assoc

2016 Third Quarter Statistics

2016 3rd Quarter Charts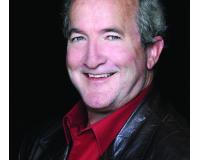 Author:
Anthony Atwell
Phone:
505-670-2177
Dated:
October 27th 2016
Views:
169
About Anthony: Santa Fe Real Estate, fine homes and land, is my specialty. I have been a Santa Fe Realtor for 28 ye...