Cost Of Not Owning Your Home
Owning a home has great financial benefits, yet many continue renting! Today, let's look at the financial reasons why owning a home of your own has been a part of the American Dream for as long as America has existed.
Zillow recently reported that:
"With Rents continuing to climb and interest rates staying low, many renters find themselves gazing over the homeownership fence and wondering if the grass really is greener. Leaving aside, for the moment, the difficulties of saving for a down payment, let's focus on the monthly expenses of owning a home: it turns out that renters currently paying the median rent in many markets could afford to buy a higher-quality property than the typical (read: median-valued) home without increasing their monthly expenses."
What proof exists that owning is financially better than renting?
1. The latest Rent Vs. Buy Report from Trulia pointed out the top 5 financial benefits of homeownership:
Mortgage payments can be fixed while rents go up.Equity in your home can be a financial resource later.You can build wealth without paying capital gain.A mortgage can act as a forced savings accountOverall, homeowners can enjoy greater wealth growth than renters.
2. Studies have shown that a homeowner's net worth is 45x greater than that of a renter.
3. Just a few months ago, we explained that a family buying an average priced home at the beginning of 2017 could build more than $42,000 in family wealth over the next five years.
4. Some argue that renting eliminates the cost of taxes and home repairs, but every potential renter must realize that all the expenses the landlord incurs are already baked into the rent payment –along with a profit margin!!
I am available to help you determine what options will work for you.
Francis
Francis Phillips
First Choice Loan Services Inc.
Senior Mortgage Loan Originator
NMLS 193642
www.fcbhomeloans.com/fphillips
First Choice Loan Services Inc. (NMLS# 210764), a Berkshire Bank Company (NMLS# 506896), is located at One Tower Center, Floor #18 East Brunswick, NJ 08816. First Choice Loan Services Inc. is registered or exempt from state licensing in the states it originates mortgage loans. Licensed by the NJ Department of Banking and Insurance. AZ BK #0918586. First Choice Loan Services Inc. is not an agency of the federal government and is not affiliated with your current lender. All loans are subject to credit approval. Programs, rates, terms and conditions are current, but are subject to change and may expire without notice. Other restrictions may apply. All applications must be submitted in writing. This advertisement is not a loan disclosure and all disclosures provided after applying should be reviewed carefully. This is not a commitment to provide a loan approval or a specific interest rate. 12.12.2016.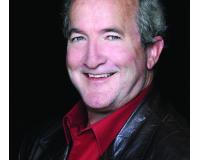 Author:
Anthony Atwell
Phone:
505-670-2177
Dated:
May 24th 2017
Views:
244
About Anthony: Santa Fe Real Estate, fine homes and land, is my specialty. I have been a Santa Fe Realtor for 28 ye...