How Interest Rates Affect You Home Purchase And Your Wealth
With interest rates still in the low 4s, if you're thinking about buying a home you may be on the fence as to whether to act now and purchase a new home, or wait until next year. If you look at what the experts are predicting for 2015, it may make the decision for you. Predictions for 2015 3Q:
Even an increase of half a percentage point can put a dent in your family's net worth. Let's look at it this way...
The monthly payment (principal & interest only) on a $250,000 home today, with a 4.1% interest rate would be $1,208. If we take that same home a year later, the Home Price Expectation Survey projects that prices will rise about 4% making that home cost $10,000 more at $260,000. If we take Freddie Mac's rate projection of 4.8%, the monthly mortgage payment climbs to $1,364. You might not think that an extra $156 a month is that bad. But over the course of 30-year mortgage you have spent an additional $56,160 by waiting a year!
(This information is for the purpose of illustration only and not an actual loan example.)If you are thinking of buying, be sure to consider the possible cost of waiting.FrancisFrancis Phillips is the sole author of the content and any opinions expressed in the newsletter are not necessarily those of FCLS, FCB, its owners, officers and employees. This email is meant for informational purposes only, and is not a substitute for financial planning, investment or legal advice.
Francis PhillipsSenior Mortgage Loan Originator
NMLS #193642
Direct: (505) 690-7251


[email protected]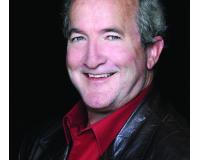 Author:
Anthony Atwell
Phone:
505-670-2177
Dated:
October 8th 2014
Views:
139
About Anthony: Santa Fe Real Estate, fine homes and land, is my specialty. I have been a Santa Fe Realtor for 28 ye...