Santa Fe MLS Statistics 2nd Qtr 2016
Halfway through 2016, residential real estate markets are performing aspredicted at the beginning of the year. Sales and prices have been going up inmost areas, while the number of homes for sale and total months' supply ofinventory have been going down. Meanwhile, many sellers have been getting ahigher percentage of their asking price, and supply continues to struggle tomeet demand.
The message may be repetitive, but it is largely positive.New Listings in the Santa Fe region increased 6.3 percent to 1,322. PendingSales were down 28.6 percent to 490. Inventory levels fell 0.7 percent to 1,873units.The Median Sales Price increased 7.0 percent to $320,000. Days on Market wasdown 15.9 percent to 138 days. Sellers were encouraged as Months Supply ofInventory was down 16.7 percent to 7.3 months.
The national unemployment rate recently dropped 0.3 percent to 4.7 percent,but some states felt more of a pinch in their own figures. Similarly, the lowinventory situation is showing signs of strain in markets where there are fewhomes for purchase. With an interest rate increase still in the cards this year,combined with the American political landscape and global economic events, acooldown could occur by winter. Presently, however, summery growth prevailsas many locales are reaching near-record prices not seen in more than adecade
Santa Fe MLS - 2nd Qtr Property Stats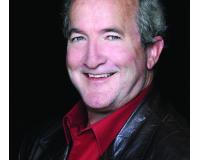 Author:
Anthony Atwell
Phone:
505-670-2177
Dated:
July 6th 2016
Views:
469
About Anthony: Santa Fe Real Estate, fine homes and land, is my specialty. I have been a Santa Fe Realtor for 28 ye...